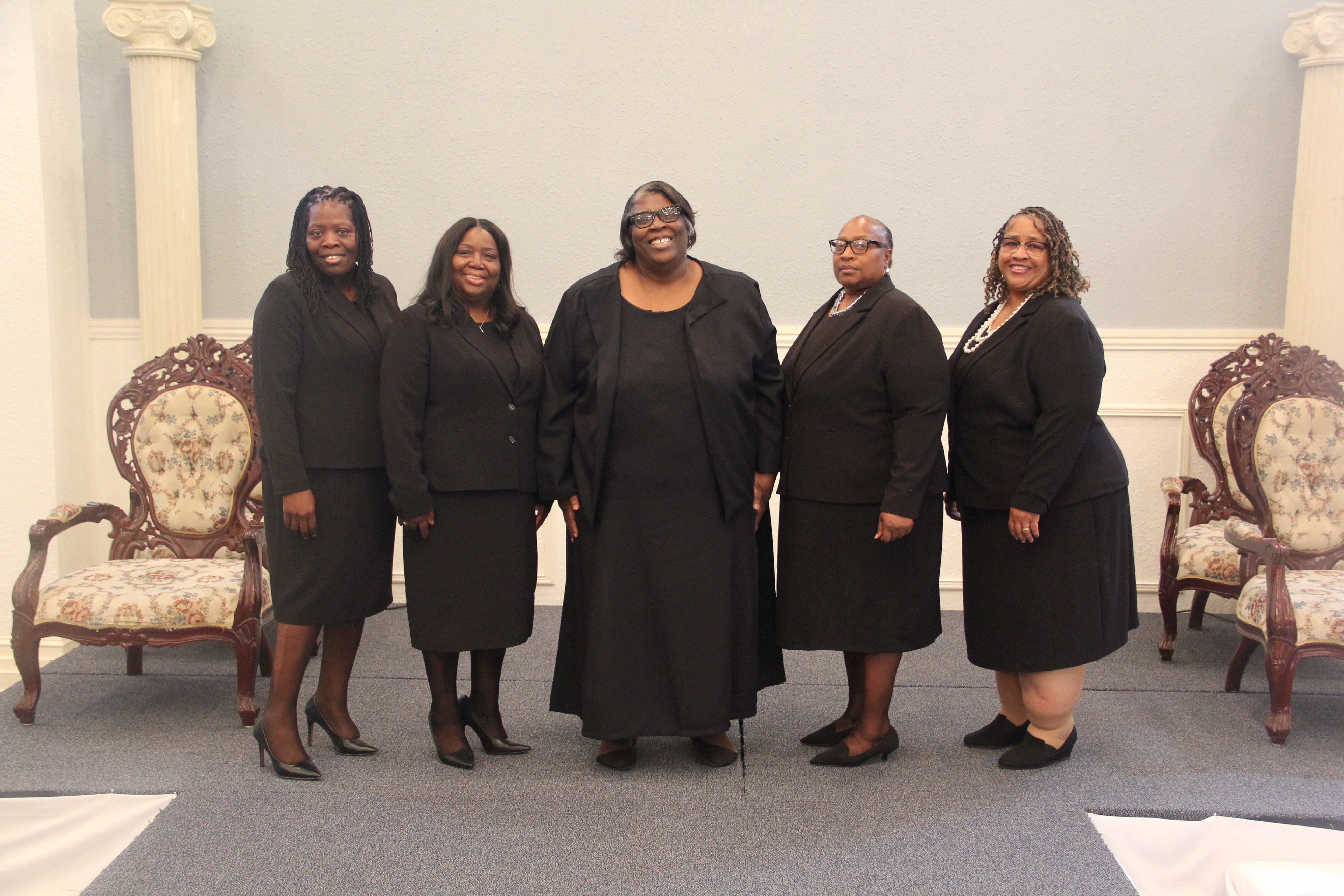 Pictured left to right: Missionary LaVita Hutcherson, Mission President-Evangelist Deidre Adams ,Missionary Audrey Fisher, Missionary Kathy Williams and Missionary Patricia Handy

.
"If any man serve me, let him follow me; and where I am, there shall also my servant be: if any man serve me, him will my Father honor." John 12:26
Who can be a Missionary at Bethel?
• Any male or female 21 years or older who feels a special
call of God
• Their life must reflects a Godly image
• They are Holy Ghost filled
• They must have a readiness to serve God in
Prayer, and Sharing the the good news of Jesus Christ
The Duties of a Missionary at Bethel
• To evangelize the work of the church as much as lies
within their power
• To carry a gospel of comfort and deliverance to the
hospitals, jails, convalescent homes and the like
• To visit the shut-ins and give physical assistance when
there is a need
When you desire to do service for God at Bethel, there are a few prerequisites
• You must present your body as a living sacrifice
• You must have a new mind in Christ
• You must grow up in the Lord
• You must not stand in the way of sinners
• You must be ready to do Ministry